Kingdom of Cambodia profile data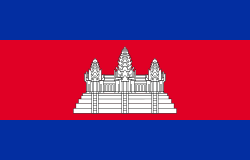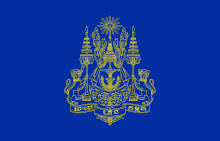 * On the right is the royal flag
Capital : Phnom Penh
Government : Constitutional monarchy
Language : Khmer
Ethnicity : Khmer ethnicity approximately 90% of the population is Cambodian (Khmer)
* Some include ethnic minorities
Religion : Buddhism (Mainly Theravada Buddhism) 96.9%, Islam 1.9%, Christianity 0.5%
Area : 181,035 km2 (Approximately half the size of Japan)
Population : 163,005 (Databook of the World 2018 edition)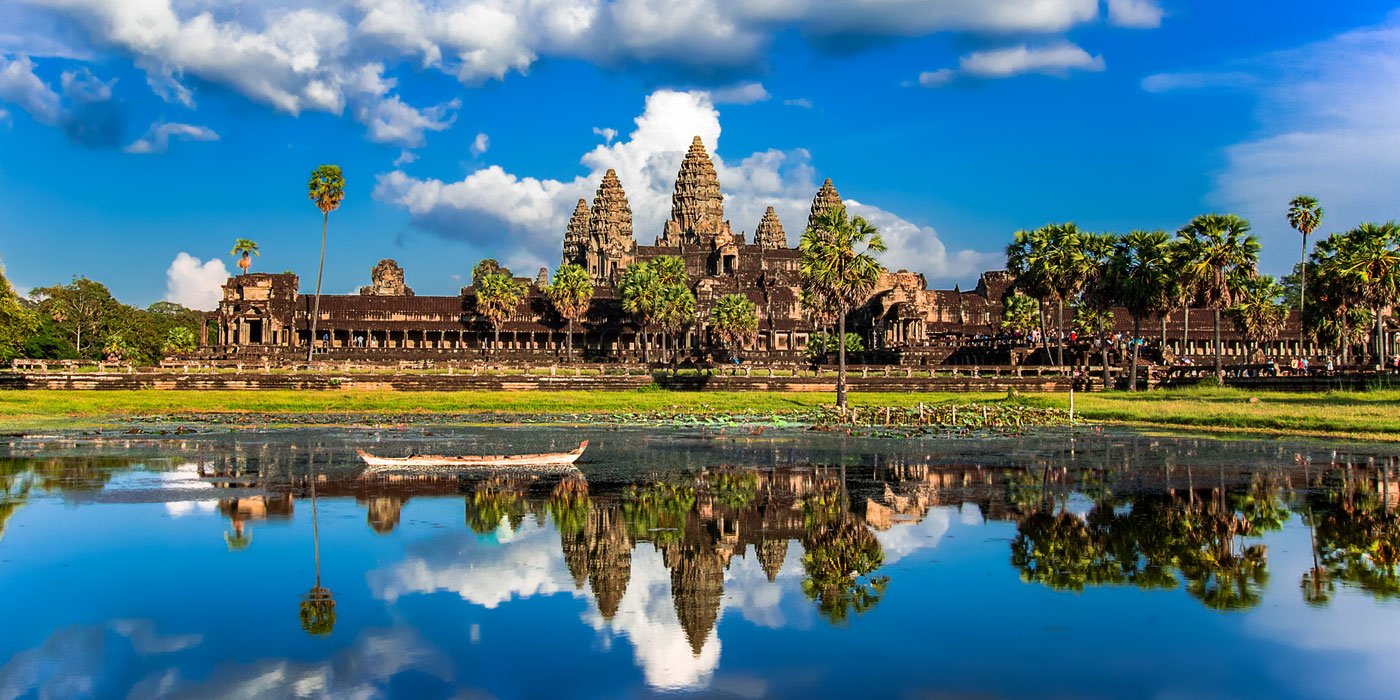 Cambodia is located in the southern part of the Indochina Peninsula, bordering Vietnam to the east, Laos to the north, and Thailand to the northwest. accounts for about 40%.
The Angkor ruins, which were registered as a World Heritage Site in 1992, were built by the Angkor Dynasty, which was in power from the 12th to the 15th century, and are still visited by many foreign tourists to see them.
At the end of the 19th century, as the powers of the Indochina peninsula expanded their rule, it was incorporated into French Indochina in 1887 and was effectively colonized as a protectorate.
During World War II, the Japanese army was stationed there, but after overcoming hardships, Cambodia became independent as the Kingdom of Cambodia in 1953 after World War II. In the 1970s, the U.S.-backed right-wing coup led to a civil war.
In 1993, after a tragic period of civil war in which more than 1 million leaders, intellectuals and ordinary citizens were slaughtered by the Pol Pot regime that came to power in 1975, Norodom Sihanouk of the Kingdom of Cambodia was established as a constitutional monarchy in 1993. resurrected as king.
Currently, many Cambodians are children and young people, and the city is very lively. In Phnom Penh the capital city, skyscrapers and major Japanese shopping malls are being built one after another, and commercial facilities such as large residential areas are being developed in rural areas. It is a country with remarkable economic growth.